If you've always imagined owning a second home in the Sunshine State, why not wade in and make that dream come true?
Now's the perfect time to begin shopping for homes for sale in Sarasota to use as a second residence. Not only is Sarasota a wonderful, safe community with gorgeous white-sand beaches, but nearby Longboat Key and Bird Key also offer spectacular homes that can serve as either vacation homes or rentals.
Why Sarasota?
Sarasota is a city of about 57,000 people located on Florida's Gulf Coast, about an hour south of Tampa. Sarasota has an identity all its own and has even been nicknamed the "Cultural Coast" because it is home to a symphony, opera, ballet, more than 30 art galleries, and 10 theaters. Few cities come close to having that many arts and cultural institutions.
There are plenty of outdoor activities as well, thanks to the miles of beautiful beaches such as Lido, Siesta Key, Longboat Key beaches, and Casey Key Beach. The Sarasota area also offers plenty of golf courses for golfers of every skill level.
The Sarasota area is perfect for a second home because of its many great neighborhoods, including waterfront homes in Sarasota lining the winding waterfront.
What makes this area extra special are the several keys just offshore, including Longboat Key, Bird Key, Siesta Key, and Lido Key. The keys are a chain of barrier islands and each one offers spectacular waterfront homes that are so nice that residents enjoy the equivalent of full-time resort living.
Home Prices in Sarasota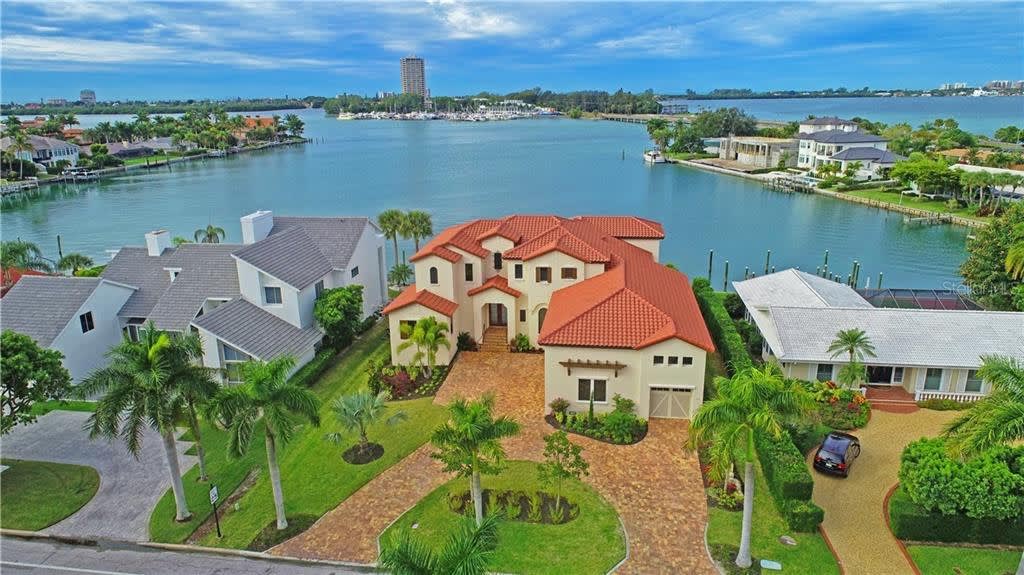 Another factor that makes homes for sale in Sarasota an attractive and functional investment is that the area is still very affordable compared to many other places around the country that have high home prices and simply aren't as fun and attractive as the Sarasota area.
According to Zillow.com, the median home price in Sarasota is $387,363. Because of the area's popularity and the fact it is a seller's market, prices have shot up 30.2% during the last year.
Naturally, waterfront homes, particularly Longboat Key luxury homes and Bird Key houses for sale, can cost multi dollars because of their unmatched location and posh amenities.
Sarasota real estate that makes for great second homes include single-family homes, waterfront homes, homes that aren't right on the water but have gorgeous water views, and condos, both in high-rise towers and in low-rise buildings. There is something for everyone, especially if you are planning to use this second home as your primary residence once you've retired.
Why a Second Home?
Whether you already live in Florida or often visit from out of state, there are many reasons for buying a second home, including personal enjoyment and financial reasons such as generating income by renting it out.
Vacation Retreat
Many people buy a second home where they can relax while on vacation during the fun summer months, such as Longboat Key luxury homes. Maybe you grew up in the Sarasota area before moving away, or your family vacationed here when you were younger. Either way, having a second home will allow you to become part of the community.
A vacation home is also a wonderful place to host family get-togethers during the holidays, forming memories that will last a lifetime. They're also great for decompressing during long weekends.
If you visit the Sarasota area often, having a second home here will help you save you a lot of money over time because you won't need to stay in a hotel or eat out all the time.You can keep all your clothes and personal items, maybe even a car ready for you. A second home becomes your base of operations for all the fun things you can do in Sarasota and on the keys.
Rental Income
Having a second home, including Longboat Key real estate, can provide rental income when you are not at the property. Renting your home to snowbirds and vacationers can help you pay for the cost of buying the property, including a second mortgage, homeowners insurance, and maintenance and repairs.
That makes it imperative to search for homes for sale in Bird Key that not only will be a great place for you and your family to vacation but will also be attractive to renters. Look for properties that are near the water as well as close to restaurants and shopping. Also important are amenities such as a swimming pool, the latest in tech upgrades, and attractive interior design.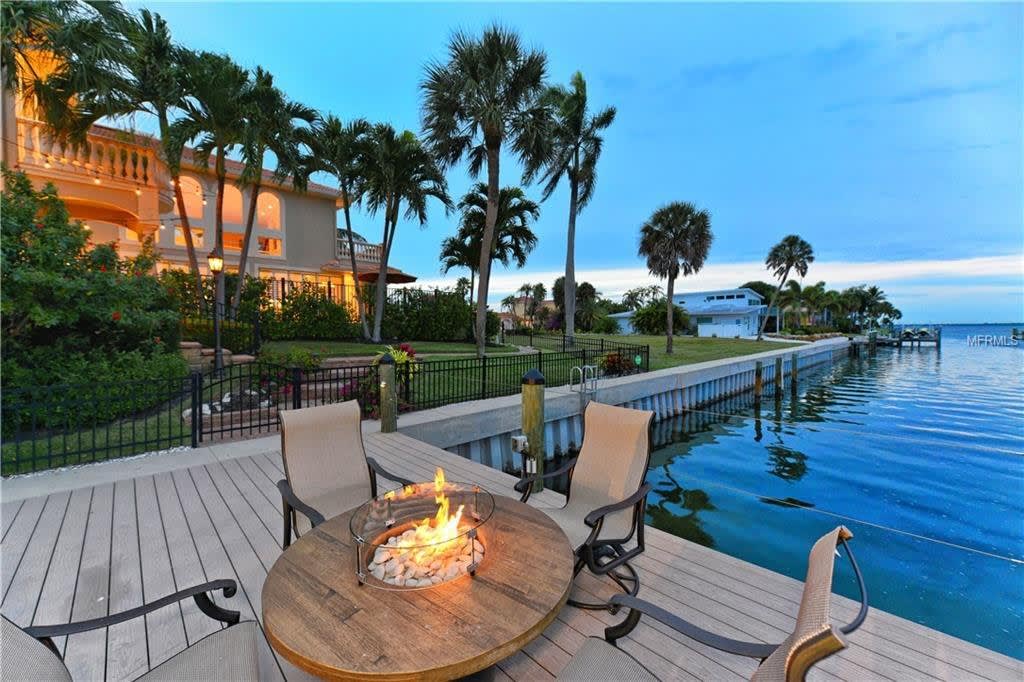 Remember, if you plan to rent out your second home, you likely will have competition from other homeowners who are also renting out their homes, so yours needs to stand out.
Tax Breaks
Another benefit of owning a second home, besides the fact that it will be appreciating in value, is that you will be able to receive tax breaks that will help defray the costs of buying the property. You should consult a tax adviser for specifics, but you will be able to deduct mortgage interest up to a certain amount as well property taxes up to a certain amount.
Other Factors
Before you wade into purchasing a second home, you should consider several financial factors.
First, make sure you can afford a second home. It likely will cost more than you paid for your primary residence. You need to have enough savings and disposable income to cover the cost of the down payment as well as monthly mortgage payments and property insurance.
Don't forget the cost of maintenance and repairs, which can be higher than normal if you buy a waterfront home that is more exposed to the elements than non-waterfront homes. You'll also need to furnish and decorate your second home.
With all of that in mind, you'll need to make sure you have enough money left over to be able to enjoy the lifestyle your second home will offer.
If you plan on buying Sarasota real estate as a second home, let Roger Pettingell show you the attention to detail that has made him the No. 1 real estate agent in Sarasota County for 11 straight years.