Sarasota is an incredible city south of Tampa on Florida's Gulf Coast, replete with delightful weather and endless outdoor adventure spots. The city attracts tourists from around the world with its plethora of cultural experiences, world-class dining spots, beautiful beaches, excellent climate, and world-class amenities. It was put on the map as the winter home of the Ringling Brothers Circus. Today, it calls out to luxury real estate seekers with its charm, picturesque natural surroundings, arts scene, and gorgeous bayfront homes that promise a luxurious lifestyle. The area is a great retirement spot and vacation home destination for those searching for the finer things in life.

If you're excited about moving to the stunning properties in sunny Sarasota real estate, read on for a guide to preparing to find your new paradise.
Understand the real estate scene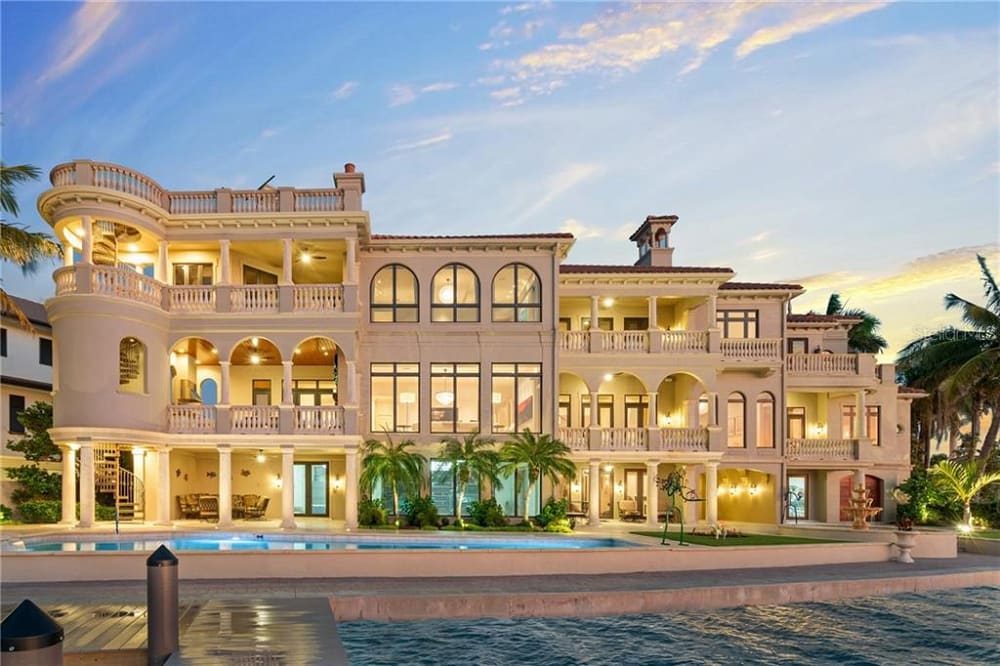 Photo courtesy of Roger Pettingell

If you are ready to relocate to this beautiful area, first and foremost, work with your agent to determine which type of home you're looking for. Sarasota is a highly sought-after locale, complete with a variety of phenomenal homes that are sure to "wow" you, from their incredible views to jaw-dropping amenities. Many of these properties are poised right over the water, just a short walk to the stunning sands, while others are right in the heart of the action downtown.

You'll find upscale condos with all the amenities, from tennis courts and putting greens to rooftop pools and spas, for convenient beachside living that evokes a sense of luxury and sophistication. Or, if you're looking for an oasis in the heart of downtown, look for a newer construction townhouse with chic interior finishes, sweeping ceilings, and a private terrace to relax in and enjoy the panoramic views of the coast and city skyline. Maybe a sprawling bayfront estate is more your style, with a professionally manicured lawn, striking entryway, circular drive-up, and decorative fountains that welcome you to paradise every day. Many homes here overlook the gorgeous deep blue waves of Sarasota Bay, with floor-to-ceiling windows and open patios that welcome the sunlight and the breeze off the water.

No matter which style of home you seek, your agent will work with you to find an incredible Sarasota property that matches your preferences.
Explore the neighborhoods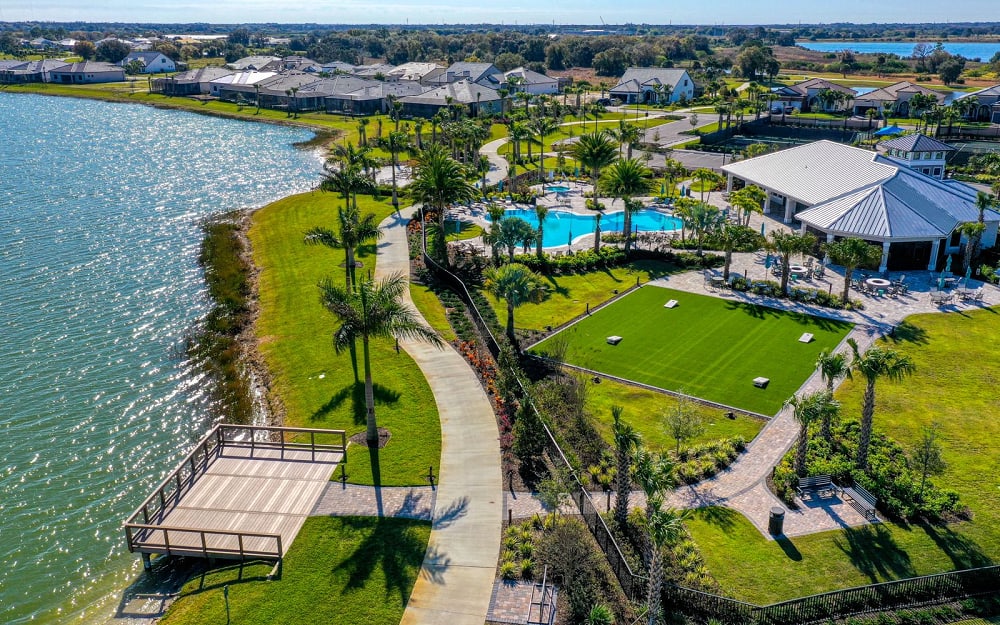 Photo courtesy of Roger Pettingell

Before purchasing your new paradise in Sarasota, it's a great idea to give the neighborhoods a test drive by staying temporarily in a holiday home, hotel, or even a short-term rental property so that you can zero in on your dream community.

Downtown Sarasota attracts young professionals and empty nesters looking for entertainment and excitement. As more people are drawn to the area, you can see the new construction of upgraded, modern apartments and condominiums. Living here, you will have all the benefits of an exciting city lifestyle with phenomenal shopping, dining, bars, and events right within your reach.
The neighborhood of
Laurel Park
is often compared to Greenwich Village in New York City due to its artsy feel, and it was once home to the Towles Court artist collective in the 1990s. Here, you will find private, charming Key West-style bungalows with lots of green space that are just a short walk to local boutiques and cafes. This central location does come with a hefty price tag, however.

Each neighborhood offers its own flavor and vibe, so it is a good idea to determine which area has the amenities and atmosphere you're seeking.
Prepare for the gorgeous climate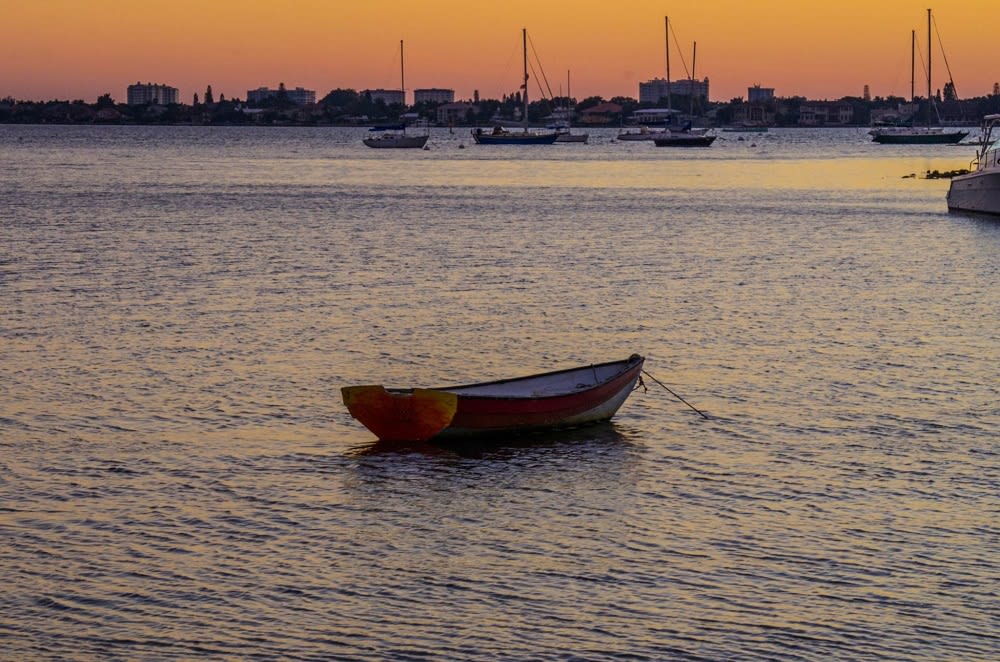 Photo courtesy of Unsplash

If you are not a Florida native, the heat and humidity can come as a surprise. But have no fear — you will learn to love the tropical climate and year-round sunshine with the abundance of outdoor water activities whenever your heart desires. Trade in your winter wear for shorts and a swimsuit, as you won't be needing heavy winter coats or snow boots here! It can be a great relief to kiss harsh winters goodbye as you embrace this Caribbean-like climate. You can keep those warmer clothes stowed away until your next ski resort vacation.

Thanks to the gorgeous weather, Sarasota invites you on an adventure in the great outdoors nearly any day your heart desires. From kayaking and paddleboarding tours at Lido Key Mangrove Tunnels to parasailing over the blue waters, there is no shortage of excitement here.
Get your beach bag ready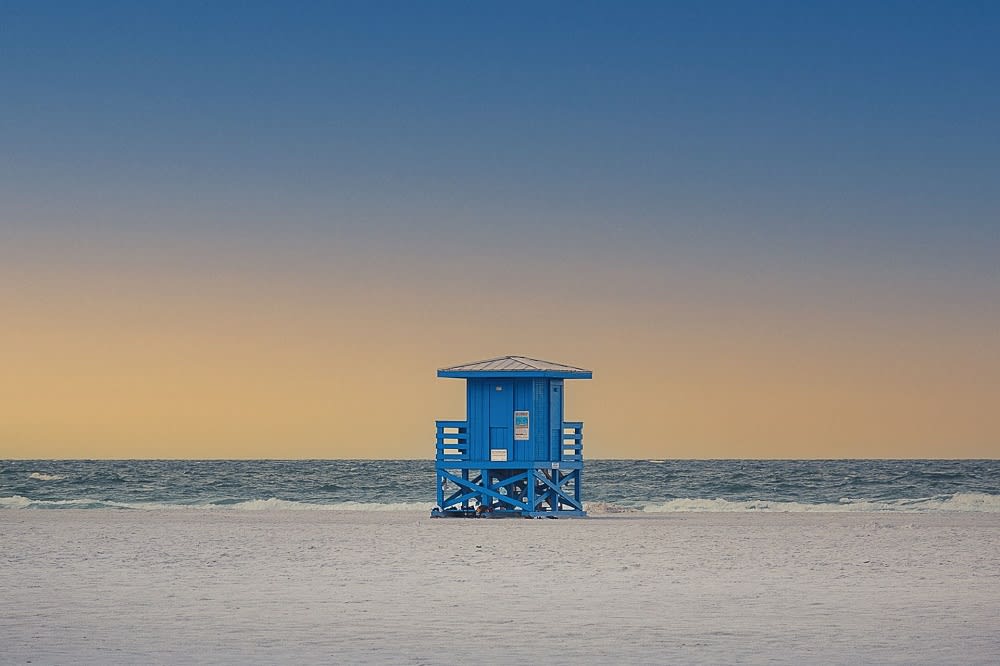 Photo courtesy of Unsplash
Sarasota is home to some of the most highly-rated, picture-perfect beaches around.
Siesta Key
was named the #1 beach in America multiple times by popular travel industry sites. From the relaxing vibes at Longboat Key to the soft sands and shopping at Lido Key, you will never be far from the seagulls. As a local, you will have insider knowledge on how to find lesser-known beaches during high tourist seasons. You'll be able to spend those amazing afternoons relaxing under the sun as you enjoy the sound of the crashing waves.

The crystal clear waters of the nearby keys will beckon you to get outside and spend long days at the beach. Explore these local keys for a day, or put down roots in one of the breathtaking Sarasota waterfront homes. Longboat Key real estate provides the best of both worlds, where you can live on what feels like a more secluded, peaceful island, with all the amenities of the big city only a short drive away. Stock up on sunscreen and beach gear so that you are ready to explore these beautiful beaches and spend some time in the sand.
Get hungry for fine dining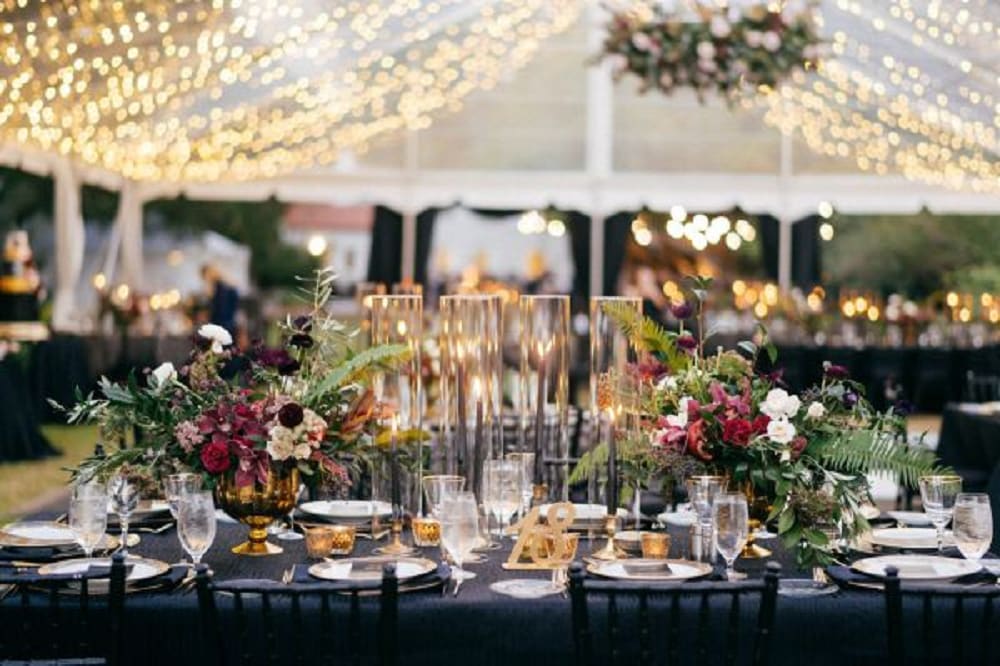 Photo courtesy of Michael's On East

Despite its size, Sarasota has no shortage of great restaurants. Get excited to expand your palette and explore the many fantastic restaurants in town. Whether you are looking for a romantic date night spot or a casual eatery to meet up with friends, Sarasota has you covered.
Michael's On East
(1212 S East Ave) is an elegant dining spot with a menu of New American cuisine. Locals have enjoyed this restaurant and piano lounge for its excellent ambiance and exquisite dishes since 1987.
Antoine's
at 1100 N Tuttle Ave is a sophisticated diner with artisanal menu selections, seafood specials, and delectable desserts.
Owen's Fish Camp
at 516 Burn's Lane is a popular local spot that offers an intriguing menu of seafood options in a charming and homey setting, while
La Violetta
(4837 Swift Rd) offers Italian fare in a cozy and casual atmosphere. For the foodie, you may want to check out
Indigenous
(239 S Links Ave), which has earned a reputation for being an inspirational dining option that's one of America's top restaurants.
Get ready for upscale shopping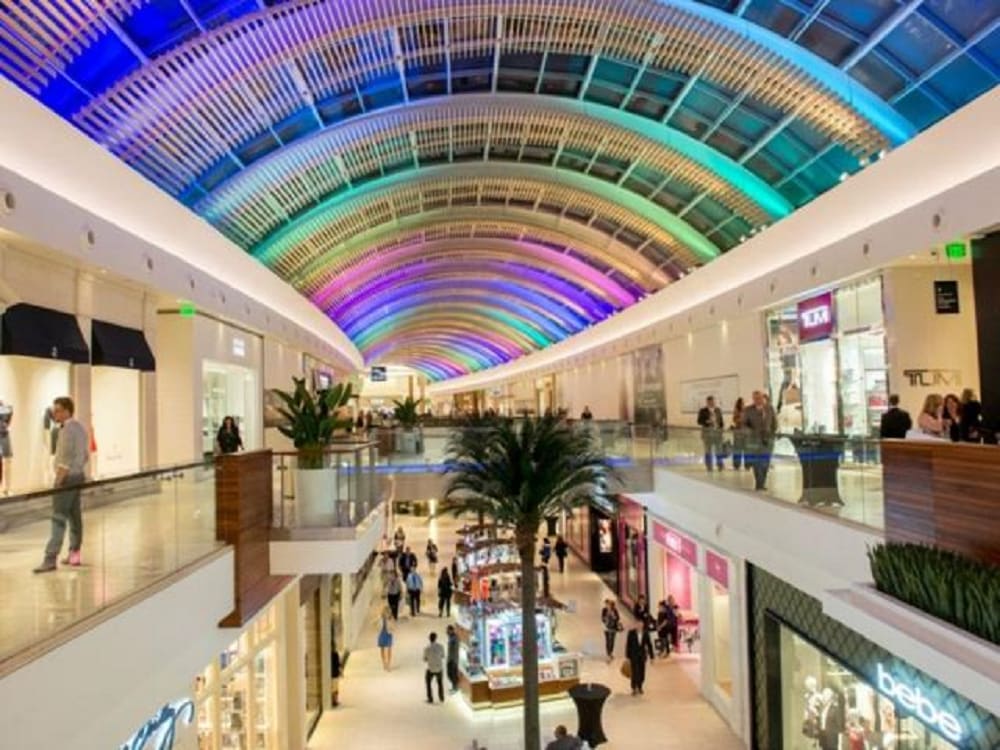 Sarasota is a renowned hub for retail therapy, with over 100 specialty boutique stores found at
The Mall at University Town Center
(140 University Town Center Dr). Here, you'll find an assortment of high-end shops for any retail venture, as the center has everything from stylish clothing and accessories to 3D crystals.
In addition,
St. Armands Circle
at 300 Madison Dr. is home to an incredible collection of art galleries, spas, and upscale shopping spots to explore. This island shopping center is a unique place to find fashion-forward items and enjoy the gorgeous atmosphere as you peruse the shops.
Work with an experienced Sarasota real estate agent
If you are interested in all that Sarasota has to offer, your best bet is to partner with a professional agent who has extensive knowledge of the local area and insight into the luxury market. When searching for the most upscale waterfront properties around, you want to work with only the best. That's where
Roger Pettingell
comes in.
As a consistent top producer for Coldwell Banker Realty, Roger has contracted and sold over $2.6 billion in luxury properties. He and his fantastic team can help you make your Florida dreams come true. So, when you are ready to make your move to Sarasota,
contact Roger
to get started.

*Header photo courtesy of Shutterstock