When most people think of a Florida waterfront property, they envision a sandy beach with crystal-clear water and majestic palm trees swaying in the breeze. While Florida has its share of beachfront property, the term "waterfront" covers a much more comprehensive range of land. In general, any property that includes water — whether it's an ocean, a lake, a river, or even a canal — is considered waterfront. Waterfront
homes for sale in Sarasota
have more stable values and tend to appreciate faster than inland properties, making for an excellent investment. Not surprisingly, waterfront property is some of the most sought-after real estate. This article will explore four things you may not know about buying waterfront property.
1 - The pros and cons
In addition to stable value and faster appreciation, owning waterfront Sarasota real estate offers several other benefits. Waterfront lifestyles provide easy access to swimming, watersports, fishing, and boating activities. The waterfront also affords residents scenic views and a sense of peace and relaxation.

At the same time, some complexities come with owning waterfront land. For example, buyers need to be aware of potential flooding issues and environmental regulations that may restrict what they are permitted to do on the property. Nonetheless, with careful planning, due diligence, and the help of a knowledgeable real estate agent, you can find the perfect piece of property to call your own.
2 - Designate the purpose
Waterfront property in Florida is incredibly popular, but there are a few things that potential buyers should keep in mind. First, it's essential to designate the purpose of the acquisition. Are you looking for a primary residence or a vacation house for sale in Sarasota? Perhaps the purchase will be an investment property you will rent out for extra income. Each of these uses comes with different considerations. For example, a rental property will probably need to be located in a popular tourist area, while a primary residence may be more suited to a quiet, secluded location.

It's also important to note that not all waterfront property is created equal. If you enjoy boating, be sure the water isn't too shallow. With waterfront homes for sale in Longboat Key, Bird Key, and Sarasota at a premium price, it's essential to be very selective, making sure the property meets as many of your designated needs and purposes as possible.
3 - Due Diligence
Confirm boundaries
There are a number of things that potential buyers need to be aware of before signing on the dotted line for the purchase of Sarasota real estate. First and foremost, due diligence is essential. This means thoroughly researching the property and the area to confirm that it meets your needs and expectations. It is also vital to examine the plat. Does the lot extend to the waterline? If the beachfront is public, how crowded does it get during peak seasons? It's best to confirm the property boundaries and address all matters regarding the plat before you get too invested in purchasing.
Docks and bulkheads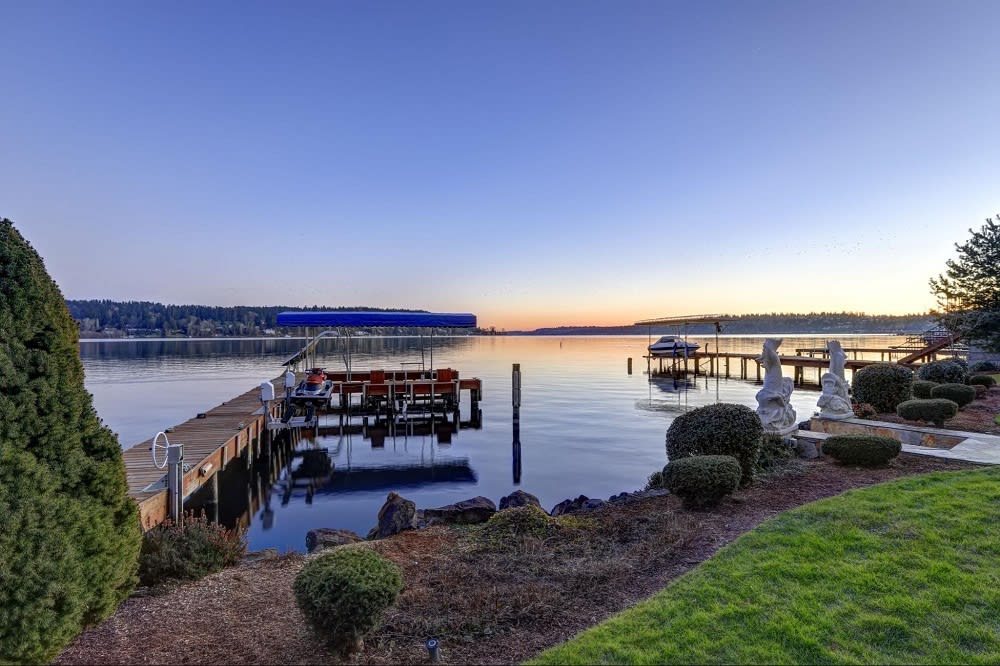 Likewise, if there's a dock and bulkhead, are they within the bounds of the property? Does ownership of the dock transfer with the sale? In addition, it is essential to inspect the dock and bulkhead for any damage or signs of wear and tear. Is the dock in good condition? Is the bulkhead well-maintained? Finally, it is crucial to research the property's history. Has the shoreline changed over time? Have there been any issues with water quality or water levels? Are there any restrictions imposed by municipal or homeowners associations? These are just a few things you must consider before purchasing waterfront Sarasota real estate.
Building codes
Many of the waterfront areas in Florida are susceptible to flooding, hurricanes, and tropical storms. Homes constructed in Florida must be built to flood and storm-resistant building codes. When purchasing land for new construction, your architect must ensure these standards are met. If buying an existing house on a waterfront property, the property inspector should ensure compliance. Building or buying Sarasota real estate that does not meet the rigorous standards of these building codes can lead to complications.
4 - Count all the costs
Insurance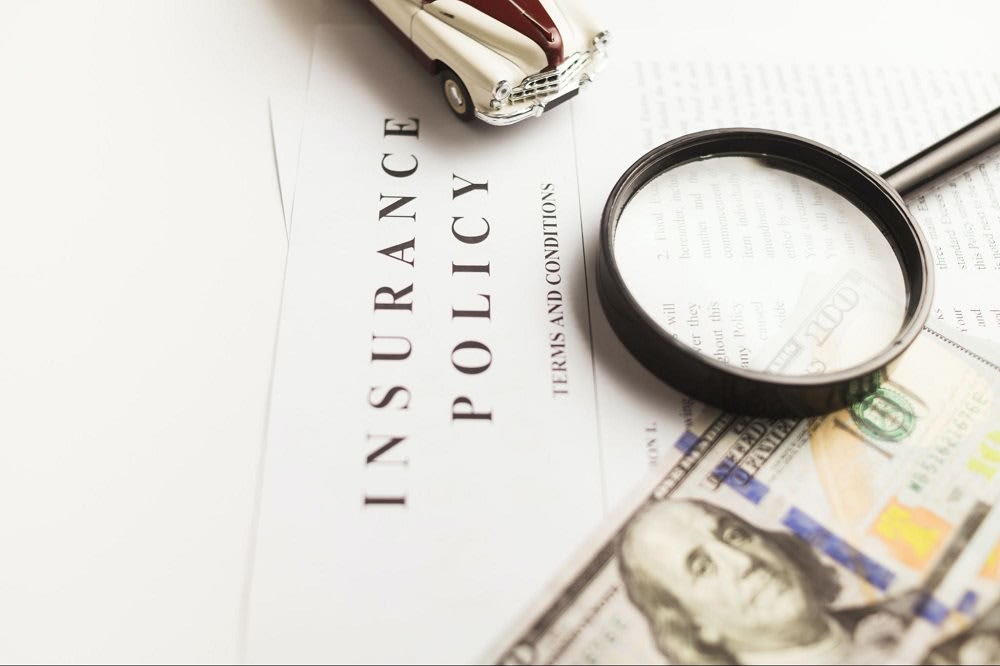 The dream of living on a beautiful piece of waterfront Sarasota real estate comes with a premium price tag. Waterfront property is not as plentiful and is highly sought-after and thus a lot more expensive. Properties in waterfront locations can have a price that is 25 to 50 percent (or more!) higher than comparable inland property. In addition to a steep initial purchase price, other costs need to be considered, including higher taxes, higher homeowner's insurance, and the possibility that you may need to purchase flood and storm damage insurance. In some locations, insurance costs can be quite substantial.
Other costs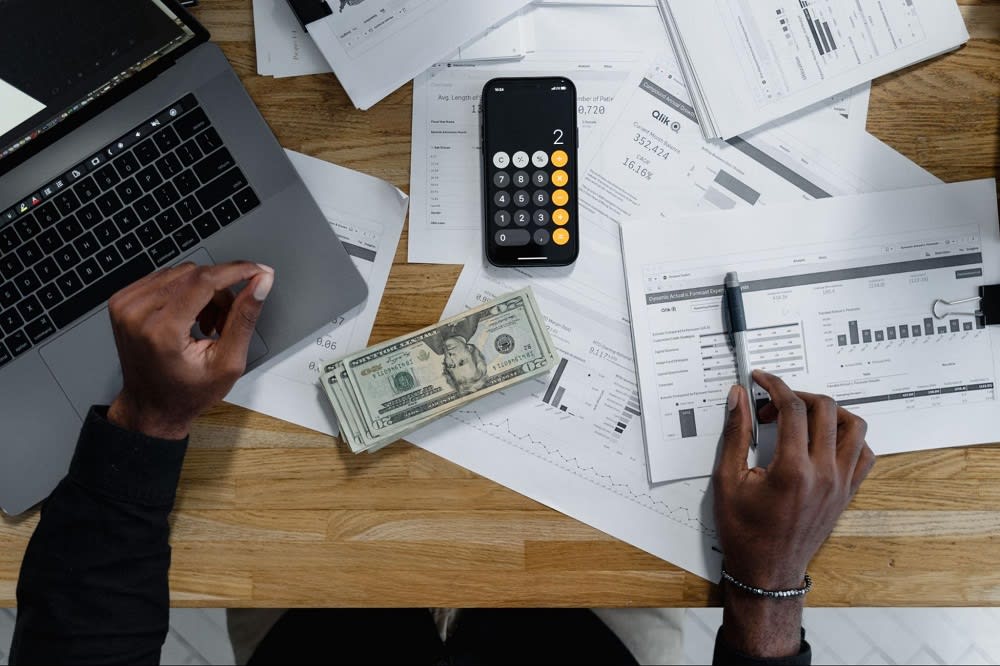 There may also be expensive pier and bulkhead maintenance costs associated with ownership of waterfront property and the potential expense of a land lease if the property is located on county or city land. In some locations, land lease costs can be very high and may last for many decades, adding thousands to the long-term costs of the waterfront property. And finally, if the neighborhood in which the waterfront property is located has an HOA, fees, and restrictions must be adhered to. All these things contribute to the higher costs associated with owning waterfront Sarasota real estate and must be factored into the decision-making process.
Takeaways
Purchasing waterfront property in Florida can be an excellent investment and offer an exceptional quality of life. But to avoid buyer's remorse or unexpected surprises, there are a few things that you must keep in mind. First, it is important to determine the purpose of buying waterfront property and ensure that it meets your needs and desires. Second, due diligence is essential before making an offer on any property, but it is especially important when considering waterfront property. The more you know about the property and surroundings, the more confident you can be about making a purchase.
Finally, since waterfront property is costly to purchase and own, it's vital to consider the additional costs, such as insurance and maintenance costs. Due to the complexities involved in purchasing waterfront real estate, it is always advisable to use the services of a professional
Sarasota and Longboat Key real estate agent
.
Roger Pettingell
is an experienced and highly credentialed real estate agent with Coldwell Banker. Roger is keenly familiar with the Sarasota real estate market and can help you navigate the process of purchasing waterfront property.
Contact Roger
today for more information.