Did you know that 71% of repeat homebuyers owned their previous home? This means they were, at one time, in the stressful situation of having to buy and sell a home at the same time, known as synchronous selling. Are you looking for a new property but still own your primary residence? Do you worry about how you will handle the process of buying and selling at the same time? Here are some tips that will help you succeed when you attempt synchronous selling.
Make Sure You Can Afford to Buy and Sell Simultaneously
There are many unknown factors when it comes to buying and selling property at the same time. What if you find your dream home but are unable to sell your primary residence? What if there is a long lag time between the time you can buy and the time your current home closes? What if you sell your home and have nowhere to live because you can't find a new home that fits your needs?

That's why it's important to sit down with your Longboat Key realtor and discuss your financial situation in depth before you move forward. Here are some questions to consider:
◾ Can I afford to pay two mortgages a month? If so, for how long?
◾ Do I have enough cash on hand to put a down payment on a new home if I can't access the equity in my primary residence?
◾ Do I have enough cash on hand for closing costs on a new home if I can't access the equity in my primary residence?
◾ Will paying two mortgages or covering closing costs out-of-pocket affect my ability to save for an emergency fund or for retirement?
If the likelihood of paying two mortgages or other expenses without the help of your home equity puts you in a financial bind, you may be better off selling your home before you begin looking for your next dream home.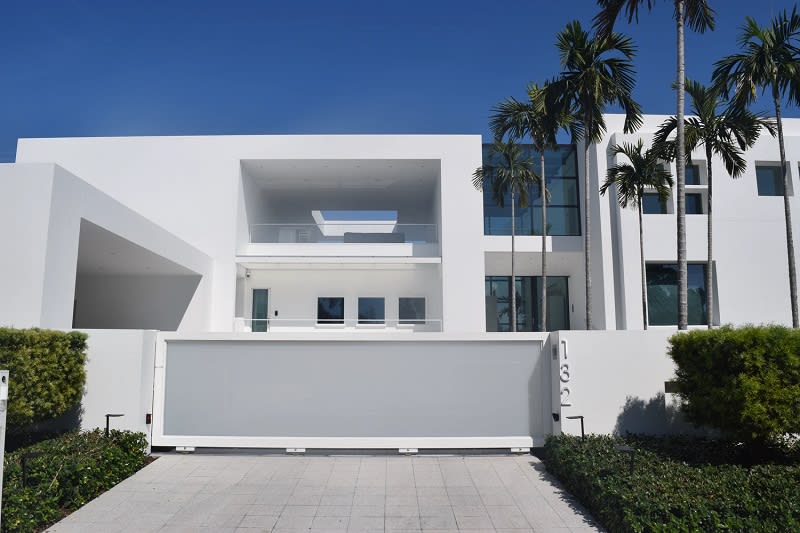 Decide on a Financing Option
In a perfect world, you'd be able to sell your home and have access to the equity in it so you can make the down payment and pay for closing costs on your new home with cash. However, this is not always how the synchronous selling process works out.

If you need to make a down payment on your new home and have not yet sold your primary residence, you have a few options to consider. Here are some of the most common:
◾ Home Equity Line of Credit.
A Home Equity Line of Credit, also known as a HELOC, is a revolving line of credit secured by your current home. The big appeal of a HELOC is that it usually has lower interest rates than other types of loans, provided you have a decent credit score and relatively low debt-to-income ratio.
You can take advantage of the low mortgage interest rates to refinance your current home for more than you owe on it with a cash-out refinance. This loan pays off what you owe, then gives you the difference back in cash. You can use this cash to make a down payment on your new home, pay for closing costs, and cover other expenses involved in buying or moving. With refinancing rates hovering around the 3% mark, a cash-out refinance is popular with those trying to buy and sell simultaneously.
◾ Sell assets.
While no one really wants to sell assets to cover the down payment on their new home, it's sometimes a smart option. If you have investments or tangible assets like classic cars or precious metals, you can sell these to get the cash you need for a down payment and other expenses. Though you'll miss out on the equity you would build if you held on to these assets, you won't be incurring more debt like you would with another loan.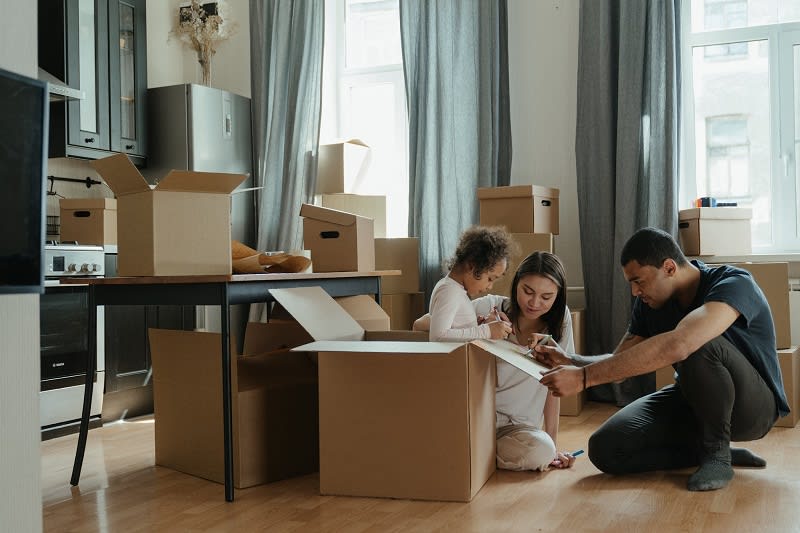 Make a Logistics Plan B
Plan A for synchronous sellers is to move into their home after their current home closes. While this is the ideal scenario, the logistics rarely work out this way. In many cases, you will find that your current home sells before you find a new home, or you are ready to move while you're still paying a mortgage on a home that has not yet found a new owner.

That's why it's wise to come up with a plan B. Here are some possible solutions:
◾ Secure a short-term rental.
If you've sold your home, but don't have a new home to move into, you can find a short-term rental for you and your family to live in during the interim. This will take the pressure off, so you don't jump at the first home you can find and will give your family some breathing room while you search for your dream home. A well-connected Longboat Key realtor should be able to connect you to owners who are interested in renting out their homes for a few months.
◾ Rent your home.
Found that piece of property you want, but haven't had any success selling your current home? You can turn your primary residence into a short or long-term rental to help you cover the cost of two mortgages. In some cases, you may even be able to make some additional passive income so you can afford some upgrades to your new home.
◾ Get a storage unit.
A storage unit is a good idea for both buyers and sellers. When you're selling, you can store excess furniture or personal belongings to make your home more appealing to buyers. When you're buying, you can move some items into storage if you need to stay with friends or family members or rent a home for a short period of time.

Are you ready to buy a new home but feeling worried about selling your current property at the same time? You're not alone, and there are steps you can take to prepare yourself for any situation that arises. To get the best results out of your synchronous selling process, contact the premier waterfront Sarasota realtor like Roger Pettingell for assistance in Longboat Key real estate.