Longboat Key
and Sarasota provide a variety of waterfront living experiences. The western shoreline of Longboat Key faces the Gulf of Mexico with white, sandy beaches, and the eastern shoreline faces the Intracoastal Waterway, with dense mangroves protecting the shoreline from high winds and hurricanes. The north and south ends of Longboat Key have deep water passing through, protecting it from neighboring islands. From most areas on the island, you have views of the Gulf of Mexico and Sarasota Bay.
Waterfront living provides you with endless opportunities for enjoying the beach and ocean. Fishing, extravagant boating adventures, kayaking, paddle boating, swimming, and relaxing on the beach are just a few recreational activities with your Sarasota waterfront home. Here's what you need to know to prepare for life on the beach.
Enjoy all that waterfront living has to offer
Have a good understanding of the
recreational activities
you want to enjoy on your waterfront property. If you want dock access and proximity to a swimmable beach, then you should look for homes for sale in Longboat Key on the Gulf side. If you're more interested in privacy and views of the ocean, then you may prefer the Intracoastal Waterway.
The size of your boat determines the depth your dock needs to be. You don't want to end up in a situation where you have a wonderful port, but your boat can't use it! So, be sure to have a good idea of the boat you'll have when choosing a property to accommodate its size.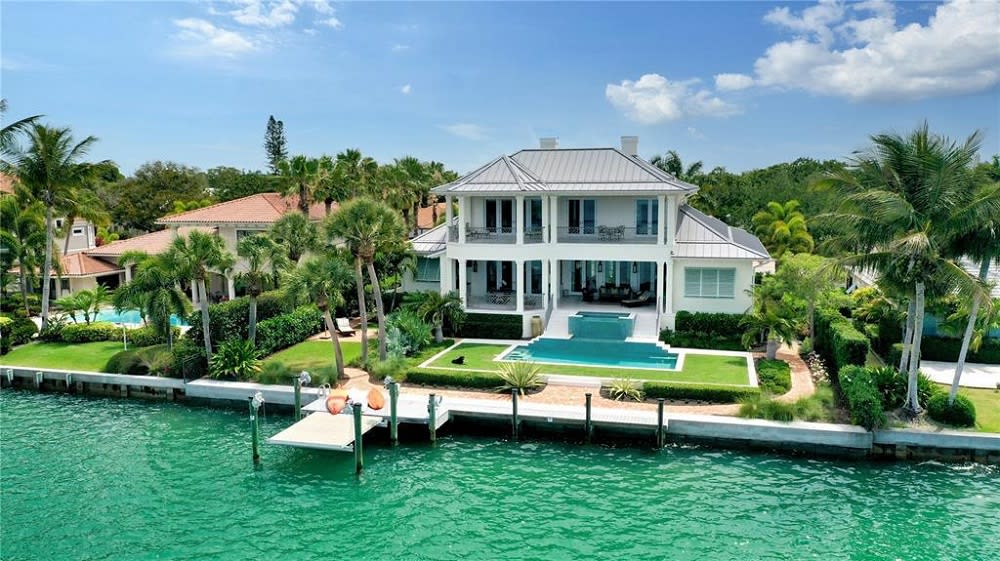 Maintaining your dream home
Waterfront homes, especially those near saltwater, take a beating by the natural elements. One whole side of your home is exposed to the wind, rain, and spray
from the water. Regular, preventive maintenance on your Sarasota waterfront home will save you time and money.
At the start of each slow season, check your siding and
windows
for any areas that need replacing. Inspect the dock and seawall area for any obstructions or areas to be repaired. Look for splintered wood on your dock and any loose bolts. It will be easier to get repairs done during the slow season — and it might even be cheaper!
Protecting your dream home
Insurance companies know the Gulf Coast is an area that can experience natural disasters. That doesn't mean they will automatically write the policy to cover them. Make sure you read through your policy and ask questions. You want to look for wind, hurricane, and flood
insurance
coverage. Read through and make sure the policy provides appropriate coverage of your home and the deductible isn't out of your reach.
Unfortunately, some insurers will try to write a policy without enough coverage for you. Or even without any wind insurance at all. Or, they restrict coverage for specific "acts of God." If the insurer tries to do this to you, it's time to find a new insurance company. Be sure to understand the insurance required by your lender, such as flood insurance and its limits. This is good information to keep in mind before looking for homes for sale in Longboat Key because it helps with budgeting and planning.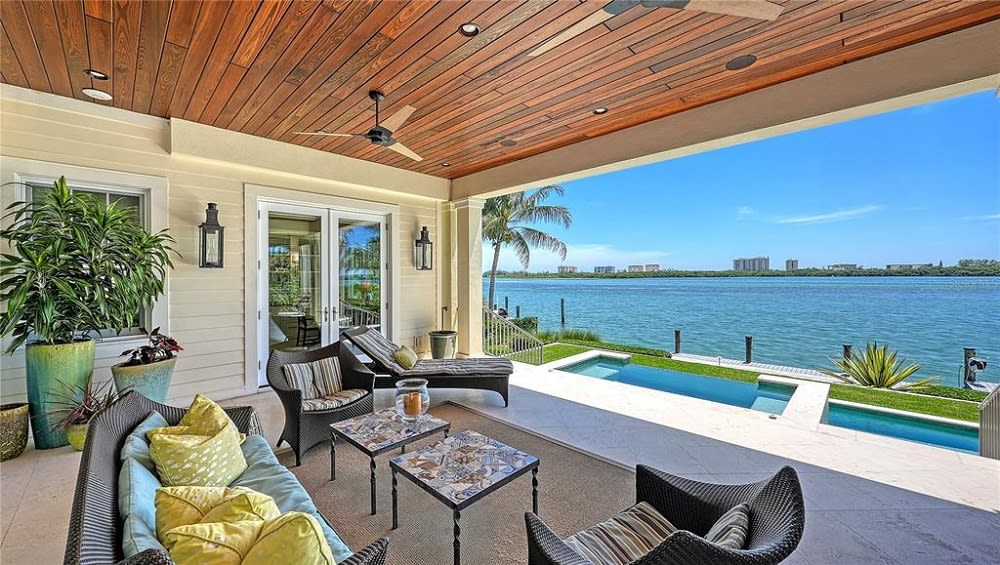 Understand your HOA
The goal and purpose of Homeowner Associations (HOAs) are to protect you and your neighborhood. The dues you pay to your HOA should be used for the same purpose: to protect and beautify your neighborhood. Some HOA's have minimal requirements, while others have many more. HOA's of waterfront properties will typically have terms relating to your portions of the shoreline maintenance, where you can park your boat, and other regulations relating to waterfront living.
Make sure you understand what the HOA is using your dues for, how the rules apply to you, and that you're comfortable with them. If you want to have the option of renting your Sarasota waterfront home out for short-term rentals, look for language in the HOA agreement and
city laws
regulating it. Not all areas allow it, especially those in gated communities, and Florida tends to be more strict than other states.
How far can you go?
Because the shoreline and surrounding ecosystems need to be protected, there are typically local laws regarding how far you can
build out
your property toward the water's edge. Some even restrict how far you can build your property horizontally to the shoreline. Understand what these regulations are before buying homes for sale in Longboat Key — you don't want to purchase a property with the idea of building on to fit a growing family, only to find out you can't build on where you want.
The homeowner's land will extend to the water's edge on some waterfront properties. When this is the case, it may be your responsibility to maintain the seawall and other barriers. Have your realtor clarify and provide documentation, if possible, about where the property line ends and the homeowner's responsibility, if any, for maintaining the seawall.
Waterfront specialist
There are a variety of housing options available on the islands. With single-family homes, luxury property,
condominiums
, and communities designated for those who are retired, there's something for everyone to enjoy the beach and waterfront living in Longboat Key. Choose a realtor who is a local waterfront specialist to help you find the best property to fit your needs.
Waterfront specialists understand the different regulations and laws affecting each waterfront property available. They are skilled negotiators and can help you place a winning bid on a Sarasota waterfront home. They can help you prepare for proper maintenance of your home so it will last for generations to come.
The realtors on
Roger Pettingell's Team
specialize in waterfront properties and are happy to answer your questions. They are experienced
Sarasota and Longboat Key real estate agents
who provide boutique-style services for buying and selling waterfront homes, luxury property, condominiums, investment real estate, and single-family homes.
Contact them today
to find your next dream home on the water!