Artful. Sophisticated. Invigorating. Quintessentially Sarasota. Absolute Bayfront. Informed by the past with a modern-day sensibility, Epoch is above all things the promise of an Exhilarating life where there is nothing between you and the view.
THERE IS EPOCH. THEN THERE IS EVERYTHING ELSE.
Absolute Bayfront with sweeping, unobstructed 180° views – the panorama of Sarasota is yours
The privacy and intimacy that comes from just 23 half- & full-floor residences
Set in a leafy neighborhood steps to town between south palm & south gulfstream avenues
Quality unsurpassed by anything yet seen in Sarasota – this is the definition of uncompromising
Bright open plans, walls of impact glass & deep terraces
Dramatic arrival court, attended lobby & bespoke personal services
Lifestyle amenities, resort style pool terrace & wellness center
From the $3 millions – move-in 2021
All this and the advantages of tax-free Florida living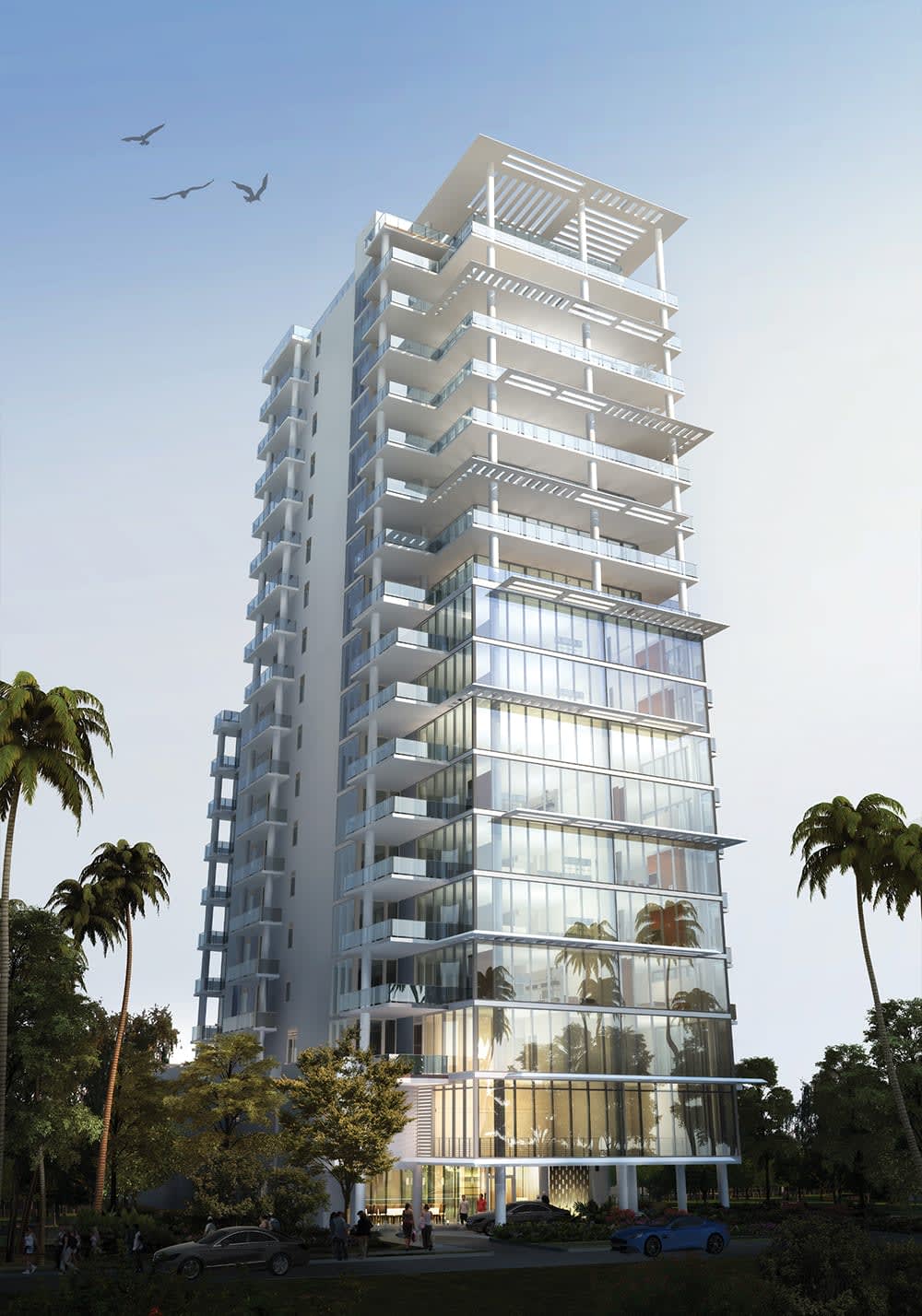 Quality
The word is overused and underdefined. From below ground to the rooftop terrace are countless examples where the only specification considered is absolute best. Many of these features you will never see, but you will appreciate them every day.
Views
In the theater that is Sarasota yours is the first row of the orchestra. Day and night, for family and guests, you are the conductor. Before you, an unobstructed panorama of more than 180°. In this regard, like with everything else, EPOCH knows no equal.
Location
Gulfsteam, where there is nothing between you and those views. Palm Avenue, tree-lined, a quiet and unfettered stroll to town, dining, shopping and the arts. In every city there is the neighborhood. This is it.
Just 23
Said another way, the privacy and intimacy so treasured in today's world. Services defined by our mantra that anything is possible. Indeed, personal attention to delivering a lifestyle where the cares of the world melt away. This is not a privileged lifestyle but one earned, and every moment rewarded.
HISTORY IN THE MAKING
Every epoch is a tapestry of defining moments, milestones, opportunities, dreams — of family, friends and home. Our vision is to create a place that cherishes and celebrates all of this, a stage for moments grand and private, a home to inspiration and fulfillment. For just 23 owners our promise is to be the start of their own unique and wonderful epoch. At EPOCH, every detail is life defining, uncompromising, and unequaled, not only in Sarasota, but perhaps all of the Gulf Coast.
CONSTRUCTION IS UNDERWAY
EPOCH is now fully underway and each week brings significant progress as we take our place along Gulfstream's most coveted waterfront location. As you will see, our thoughtful placement of EPOCH, far forward on the site, promises dazzling panoramas unobstructed by neighboring properties.
For additional information about this once in a lifetime property contact Roger Pettingell

Phone: 941-387-1840

Email: info@pettingell.com